blueocean market intelligence's Senior Vice President Durjoy Patranabish will discuss the most common Big Data challenges faced by leading organizations and how professionals can turn imperfect, complex and often unstructured data into actionable information.
---
Forrester Research Analyst Tina Moffett and BusinessOnline VP of Analytics Rob Cataford discuss the challenges faced by BtoB businesses with long lead cycles and the importance of Marketing Attribution.

---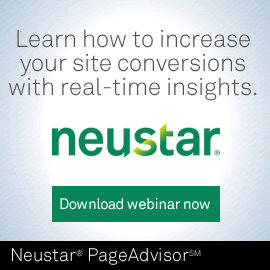 A personalized web experience is a conversion driving experience, but how do you know what content will be most relevant to that individual site visitor? In today's world of empowered consumers, you need to deliver the most relevant message, offer and creative the moment they visit your site or risk losing them to the competition. In this webinar, learn how to harness offline demographic and psychographic consumer insights to deliver a new level of web content personalization precision that maximizes conversion.
---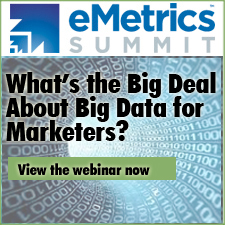 Analytics is all the rage – but what does it mean to you, the marketing professional? Jim Sterne, the Founder of the eMetrics Summit unpacks digital analytics for marketing and describes what can be measured to better understand what should be measured.