Videos from the eMetrics Boston 2014
Monday, September 30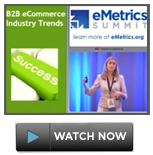 Dispersed data silos, recalcitrant technology, proliferating touchpoints, restrictive budgets, nay-sayers, old-schoolers and progressively demanding customers make managing cross-functional teams a worthy challenge. Stephanie delves into the B2B side of marketing, merchandising and brand management in a multi-device, omnichannel world.
Speaker: Stephanie Pike, Vice President of Digital and Channel Sales, Ricoh USA
---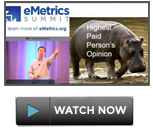 Hotels are primarily a service business where success and profitability are determined by the perceived quality of that service. Increasingly, hotel success is influenced by review sites such as Hotels.com, Expedia and Trip Adviser.
Speaker: Chris Brogan , SVP of Strategy & Analytics, Hyatt Corporation
---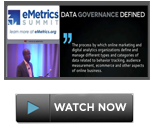 The value in Digital Intelligence is in the delivery of actionable, data driven recommendations for optimizing revenue and improving consumer experiences.
Speaker: Kevin Jemison, Digital Analytics Architect, Hilton Worldwide
---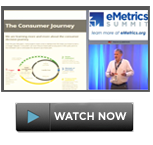 Getting an organization to adopt a data-driven strategy is the first step. Getting them to change their ways is another matter.
Speaker: Tony Stagg , Digital Analytics Lead, Covario
---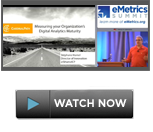 Back by popular demand, Stéphane steps back from traditional web analytics tactics and looks at the key drivers of successful analytics practices.
Speaker: Stéphane Hamel, Director of Innovation, Cardinal Path

Tuesday, October 1

When Avinash Kaushik tells your senior management they have a huge opportunity, his advice comes from extensive research into your industry, your company and your competition. Unilever took him at his word and set out to transform how they approached digital.
Speakers: Margaret DiGiorgio, Global Director Digital Marketing Services, Unilever & Alexandra Soubrier, Senior Manager Marketing Analytics, Unilever
---

This year, Tim comes to us and shares his analysis of America's favorite pastime. Fan surveys, ticket pricing, concession stand sales, parking prices and customer segmentation all help Tim keep his eye on the business side of the game.
Speaker: Tim Zue, Vice President, Business Development, Boston Red Sox
---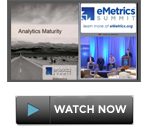 When Getting the work done well requires a roadmap. Whether you are trying to improve your hiring practices, your testing methods, your analytics maturity or getting your entire organization to embrace digital analytics for brand growth, these three cartographers outline the path from the seas of uncertainty, through the swamps of setbacks, up the slopes of hope to the pinnacle of best practices. Bring your own compass.
Speakers: Dylan Lewis, Group Manager, Web Measurement, Intuit
Carey Wilkins, Partner & President, Evolytics
Alex Langshur, Co-Founder & Senior Partner, Cardinal Path
---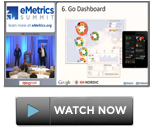 Being an Analyst offers new insight into business and an opportunity to shape the future of a company – but often the workday isn't all that was promised in the job description.
Speakers: Steen Rasmussen , Senior Partner and Scandinavian Online Optimisation Specialist, IIH Nordic
Krista Seiden, Product Marketing Manager, Google